On March 28th, I want to give myself a special birthday memory, so I typed "Trail race" and searched on Google. Boom! Coney Island race pooped out, and Singapore is not far from Taiwan, so I asked my wife if it's okay to leave for a few days over the weekend to try my 1st oversea race for my birthday. She agreed. Then I contacted the event team if I could collect my race pack on the event. They said "Okay." Then, I registered right away and booked my flight to Singapore from Scoot airline.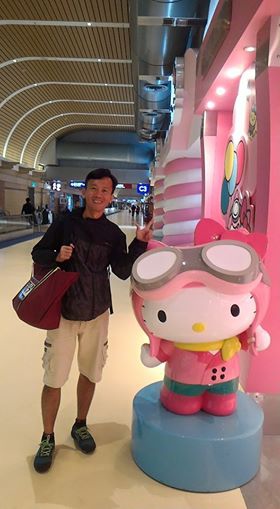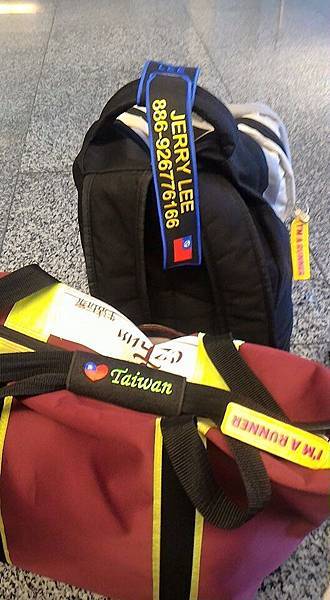 In the meantime, I also challenged myself to take 3 races in two week. On April 2nd, my 1st race's result was 3rd place on Runivore BYU 2.0 trail race. All I recalled was I must carry a water bag myself during the race. A few days ago, I just finished Four beasts mountain trail race and won the 1st place overall title on April 10th, so i gained a lot of confidence for next race in Singapore. Unlike marathon race, trail race routes are usually more complex, so runners easily take wrong routes by accident. Therefore, I decided to visit Coney Island one day early for field check. I am sure route sign or ribbons will be finished by then. Therefore, Singapore here I come for my very 1st time.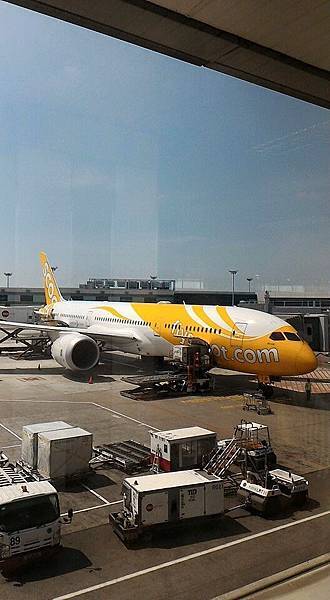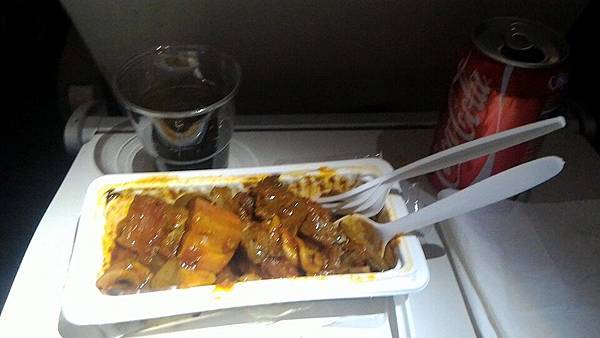 It's only 3 days trip, so I only travelled with two handbags. I booked my hotel on internet nearby race event site. I arrived on Changyi Airport on April 14th late at night and I took an airport couch, which dropped me off at my hotel. I saw many massage stores next to the hotel. I demanded check-in counter worker for a quiet room, so the hotel did provide me 7th floor on the edge of building, which exactly I asked for. I settled down my belongings in my room around 11:00 pm. I went out and looked for food before going to bed. I realized this Geylang district is red light area. There were many food courts and some prostitutes standing by corner. I stopped at a busy restaurant and ordered a famous salt chicken to take away quickly.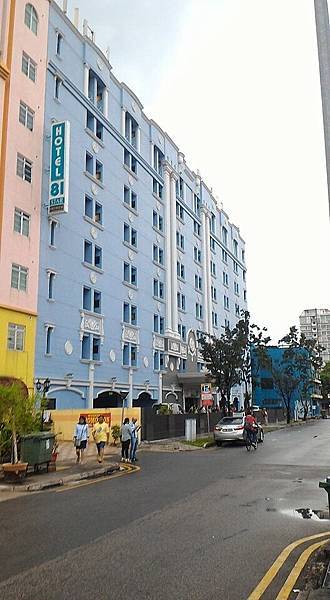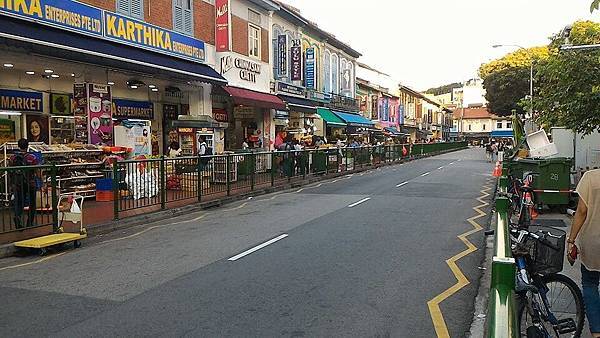 On April 15th, I woke up at 6 am and didn't sleep well last night. Perhaps I wasn't used to new environment and nervous about this race. It's raining outside of window. I told myself I am here for the race not for sightseeing or relaxing, so I must carry on my goal and plan no matter what. I didn't want to try local food in case I might get sick, so I had banana, energy bar, yogurt, and India La-tea. Then got a map and started my adventure to Coney island. I took 3 metro lines and one bus transfer to get to the Punggol ranch where the race venue is. Rain was still pulling hard outside. I only wore my coat with me since I had to run through the island. The bus only had 2 persons. I guess no one went to park and island on a raining day.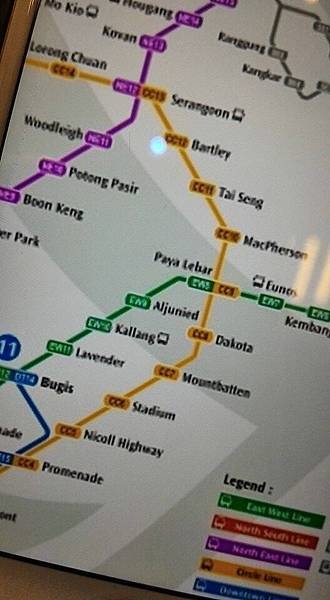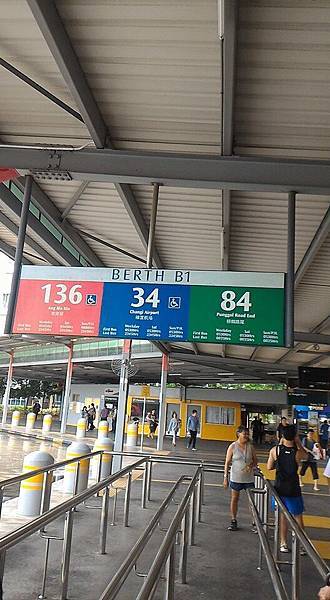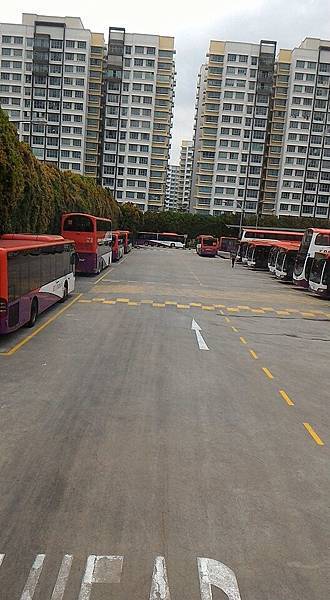 I asked a police for direction and took a few photos on Punggol beach. Malaysia is on the other side of the beach. I started running by following the river side path about 1 km. I finally saw Coney island on the other side. I crossed a large-wide bridge and took some photos in front of the West gate. Rain finally stopped. My shoes and clothes were pretty wet already. I followed the route map from the event provided. Trails were muddy and uneven. Temperature was cool around 20 degrees. I felt great. I tried to remember every part of trails where is drier to run through tomorrow. After I reached the end of the island (East gate,) Punggol reservoir was right in front of me. I made right turn on a small trial, which I realized it was a false one later. All I could tell was to run around the reservoir. After that, I took a right turn on a small cycling bridge.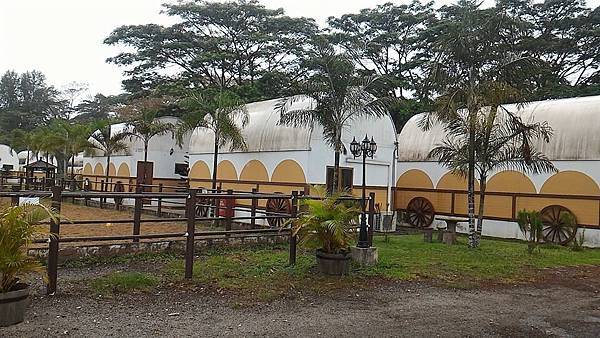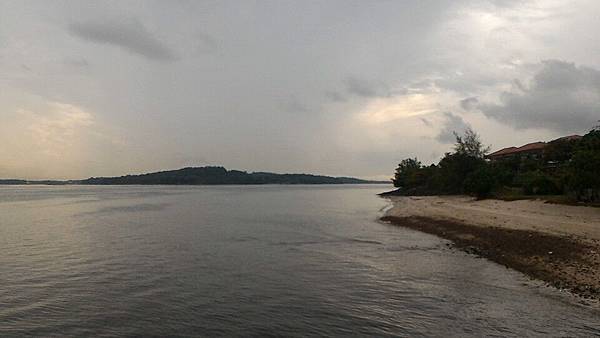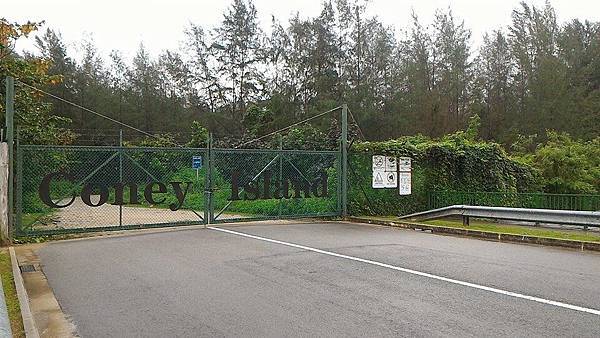 On the other side of the bridge, there was an intersection connected 3 paths. I took a left to see where 5km end. Then I returned and went left followed the river side path as the map instruction, but I ended up in household buildings, which was not right, so I returned to the intersection and saw another path on the right, which was back to Coney Island direction I doubted it was correct, but there was no other way to go. As I went on with hesitation, I saw another cannel, which was parallel with the false one I just took, but it wasn't show on the map. I soon realized this was the correct one. I was very happy I found the right route, so I carried on and finally sun came up. It was 1 pm already, but I must dry my shoes for tomorrow's race, so I went to Punggol beach to relax a bit. By the time, I returned to my hotel's MRT station was already 3 pm. I went to food court for lunch and never felt so hungry like this before. I had a quick shower and passed out in bed.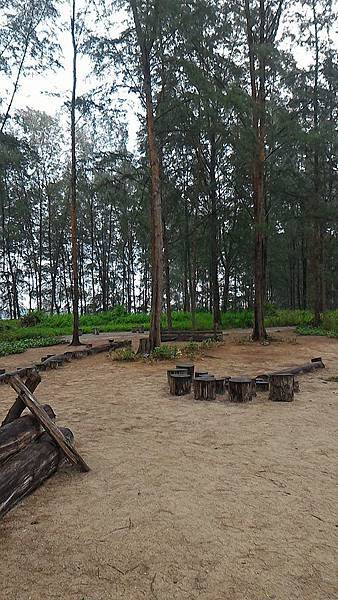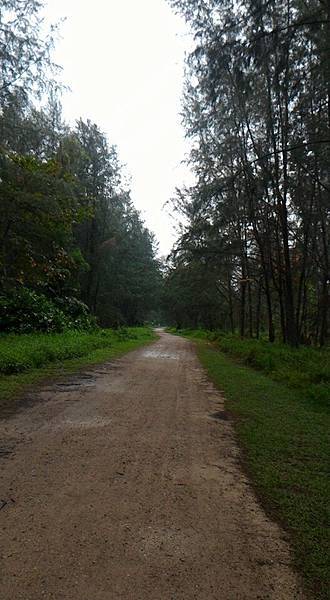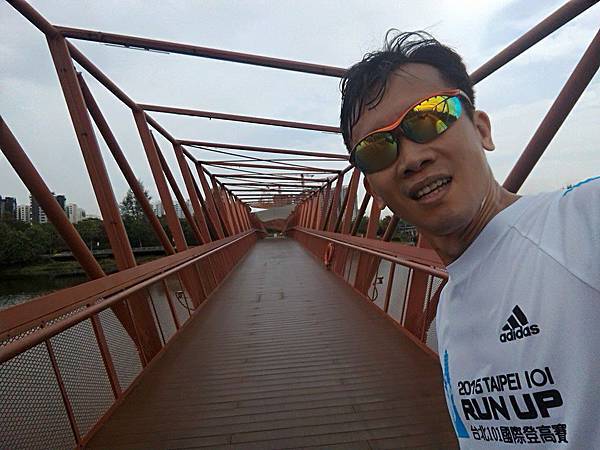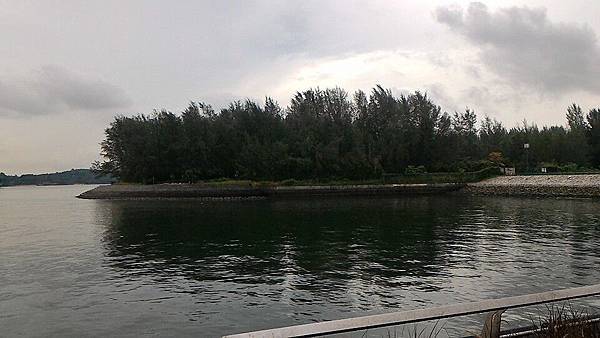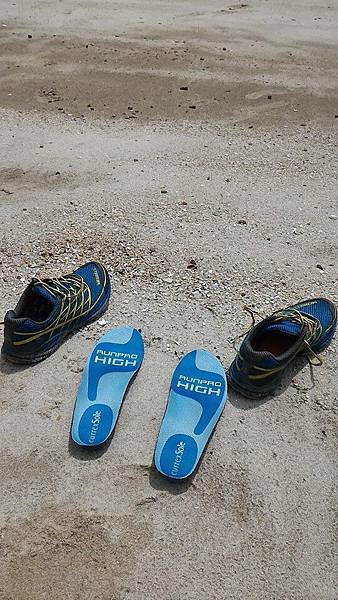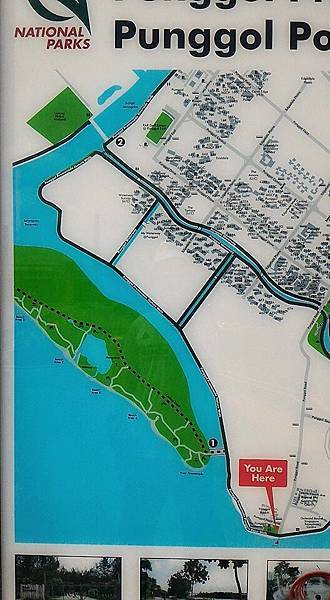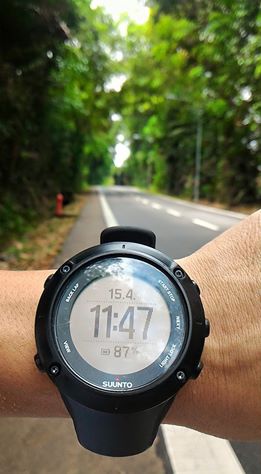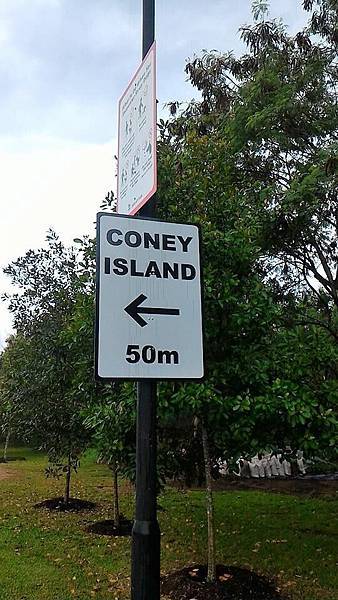 On April 16th, horray, it's my birthday-45 years old. My god, just can't believe I am 45 now. I felt like passed 30. Many friends sent me birthday wishes and race blessing messages and emails, but I was so tense for today's race. I couldn't reply them except only contacting my wife and kids. I got up at 1 am and didn't really sleep well again. I decided to start preparing myself early at 3 am and took 1st metro system at 5:48 am.
I arrived at Race Venue ( Punggol range ) at 06:50 and went straight to pick up my race pack and tied race chip on my shoelace and put on my runner's # 576 on side of running shorts. I saw a beautiful sunrise in Singapore. How lovely! I started warm-up my body walking forward to the start point in front of Coney Island West gate. There were so many runners, my god. I was in first wave runners started at 8:00 am. I stood on the right side of crowd with African runners.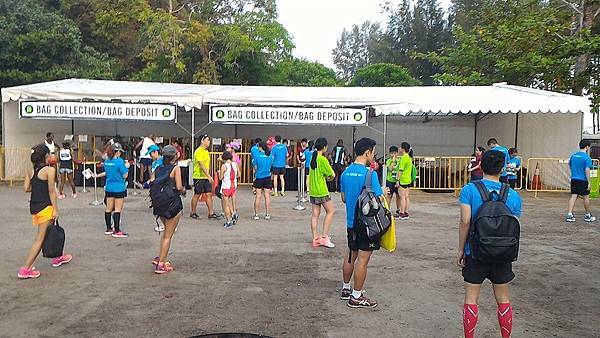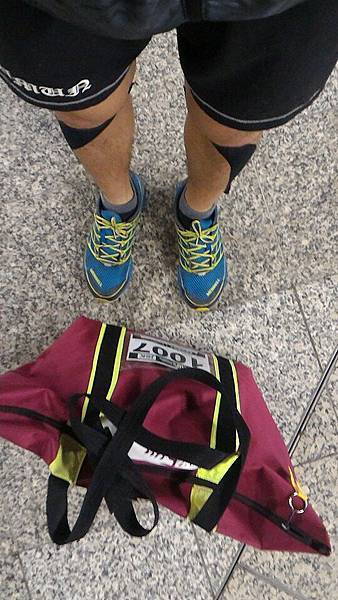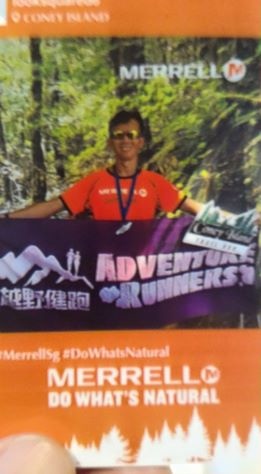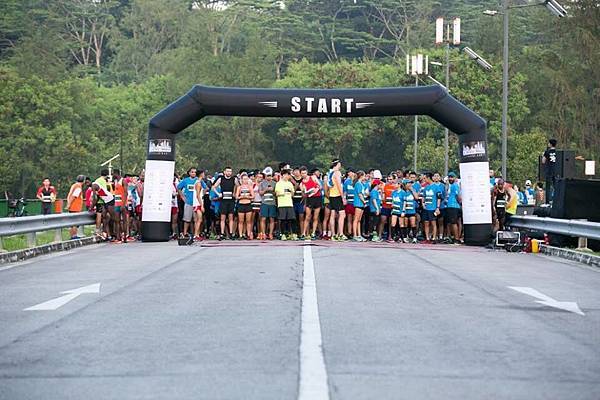 There was no wind with high humidity and heat. Temperature already reached 30 degrees. My whole body sweated a lot by just standing there. Suddenly one leg's muscle tape fell off I saw my legs were wet and sweating, I couldn't stick back on, so I took it off. I looked at African runners their skins were dry.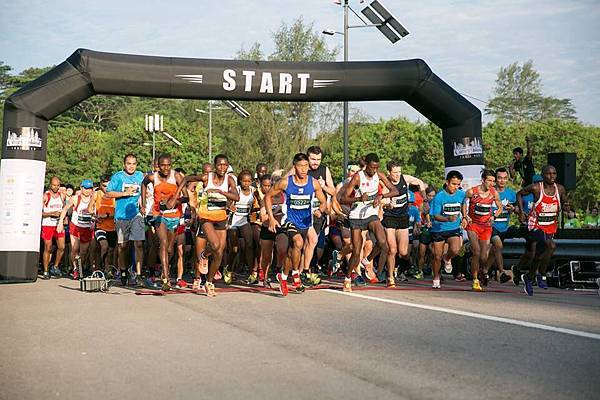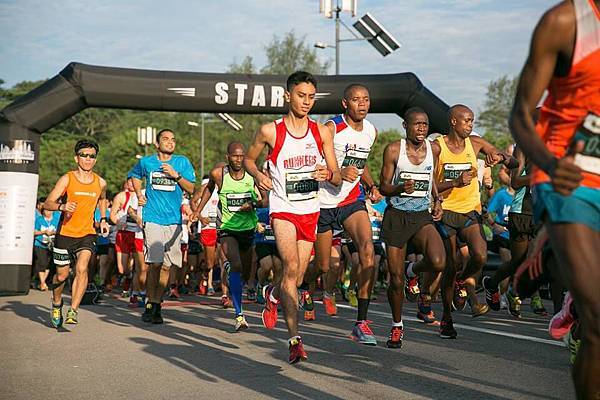 As the race sound honked, African runners were way faster becoming 1st leading group. I tried to keep them in my sight. All the sudden, my right leg's muscle type fell off half, but it was still on my leg affecting my running and slow my down. Half way through to the island, I decided to stop and took it all off. African runners disappeared in my sight. Some other runners passed me. I tried to resume my speed, but it wasn't easy due to high temperature and humidity. Finally I saw the reservoir and first African woman runner passed me. I decided to take my honey supplement early, but I got choked. I was coughing and couldn't focus on my running. 2nd woman passed me. My heartbeats went too fast and reached my limit. I had to slow down my pacing or I would faint. It seems everything went against me. What a birthday luck, eh ! Once I finally reached the return point in pain, I decided to stop and readjust my breathing and drank out my honey liquid to give my final best shot. Now all I need is a miracle. I ran crossed the bridge and saw runners were passed earlier came back from the wrong path I took yesterday. I thought here come to my chance, so I started accelerating. I pretty much knew I were still in front group except those African male runners. They probably already chatted and rested at the finish line. After I reached last CP, I knew I had 2 km left, but the sun really got me big time. I never run under such high temperature for a long while. Instead of increasing speed, my speed dropped due to my heartbeats went way too fast again, and my mind started hallucinating I heard my friend (Ting with her son) calling me I will meet for dinner later. Last 1km I gave all I have left in my body and soul to touch the finish line. I finally made it and completed my first oversea trail race in worse condition. I broke my PB 42:09 mins. Ranking# 14 out of 1049 international runners. I have more room to improve myself.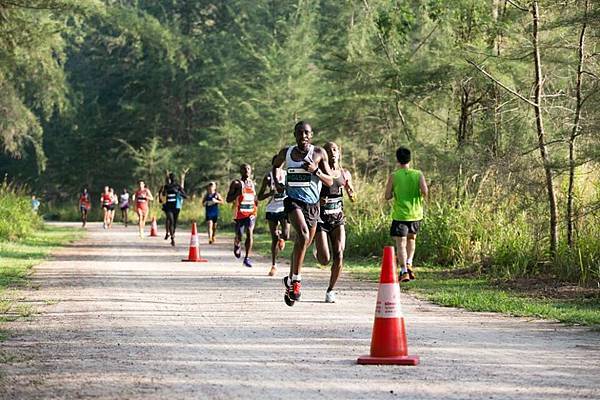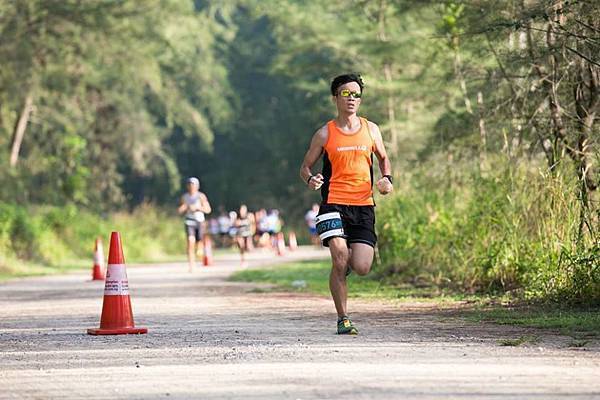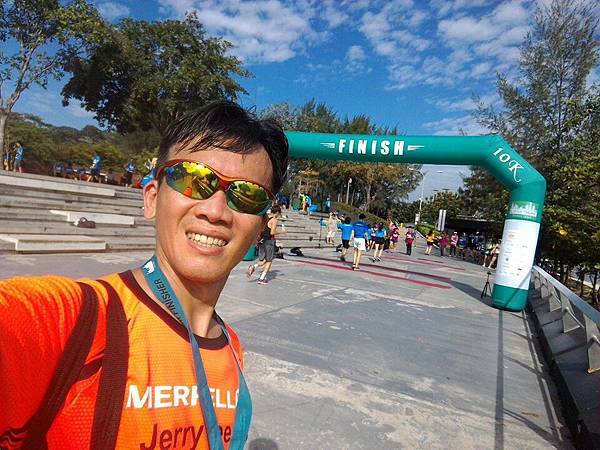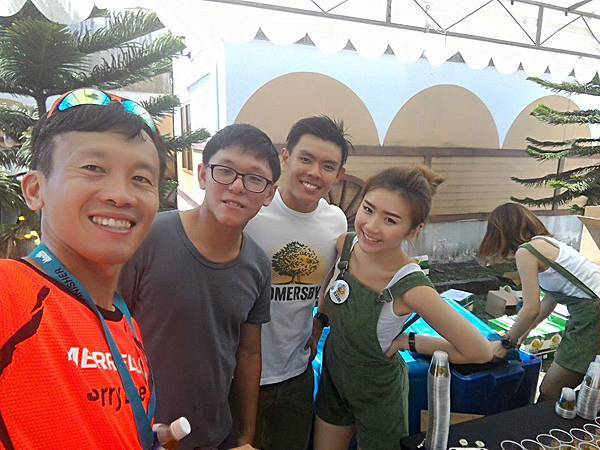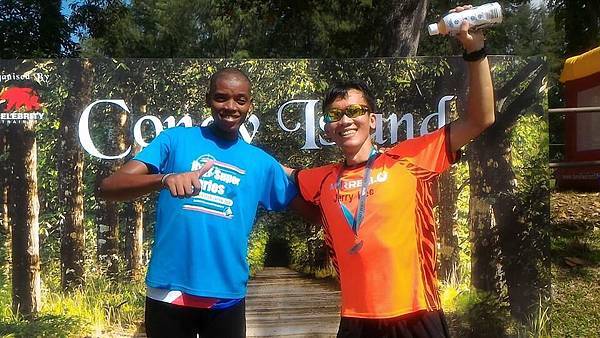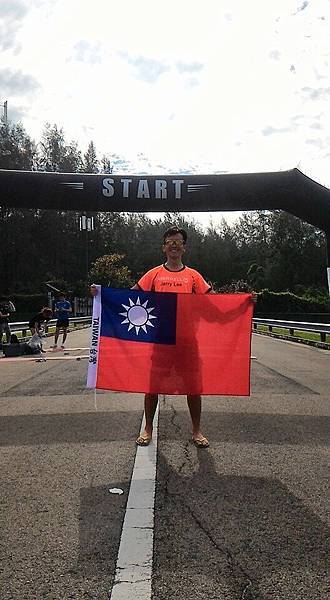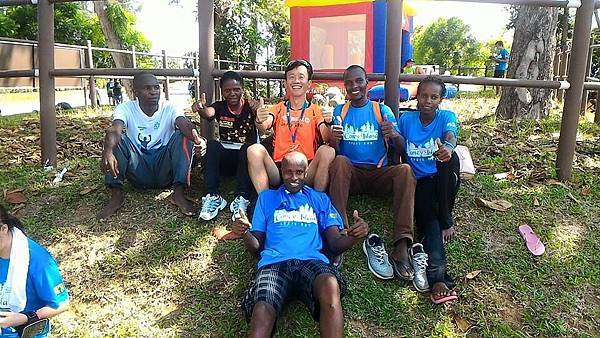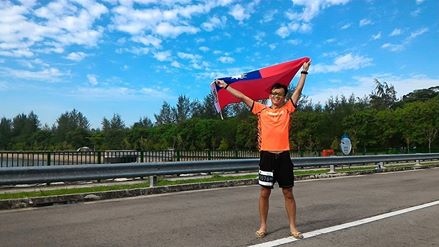 To sum up, it's just 10km trail race made me feel much longer and harder. My friends ShellYee and Mark Leslie did warn me about the high humidity, but yesterday it was cool and raining when I ran on the island. I made two unforceful stops, but I quickly readjusted myself and maintain my strength and speed. This birthday race journey contains my dream, passion, love, ambition, anxiety, pain, more pains, persistence, never-give-up, achievement, and inspiration for all. I've learnt what it is a true meaning in life. There is no easy path to achieve. I took Taiwan flag with me and shine in Singapore. Let all international runners saw a tough-mind and competitive runner from Taiwan.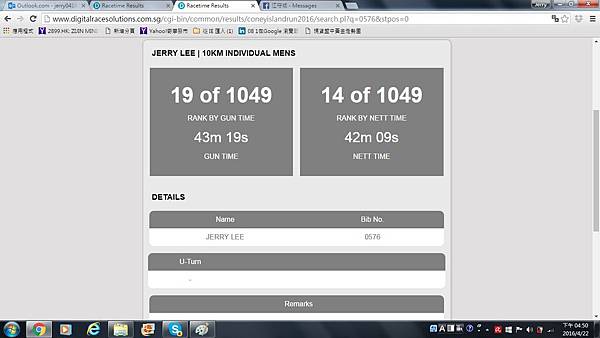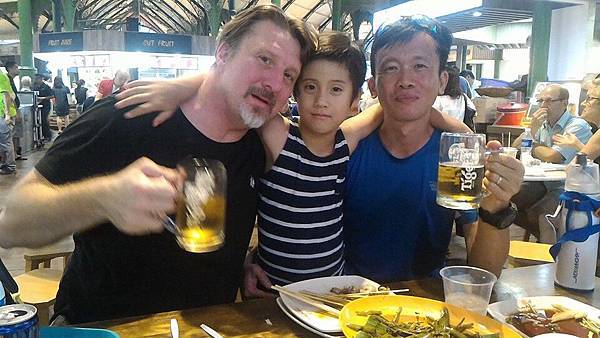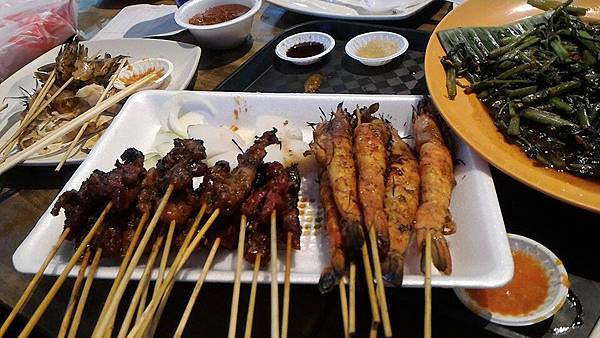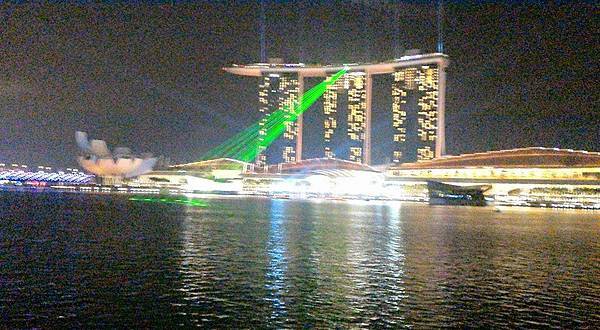 Special thanks to my family, Brenda, Ian, and Kelly. My mom helped and looked after kids to make my trip happen. Crazy Beer run friend, Norman sent me the flag. My dear relatives and friends' birthday wishes and cheers. I didn't let you down and make you proud of what I did. Also, my good friends, Mark & Ting Leslie, and their lovely boy rushed back from Indonesia to celebrate my birthday in Singapore for my first time here. This trip was only 3 days and I leaving Sunday morning back to Taiwan. I will remember this special birthday gift forever.